Kolam Segaran (Segaran pool) Mojokerto. (Picture by: Moh Ramli/TIMES Indonesia)
MOJOKERTO ,TIMESJAZIRAH – Kolam Segaran or the Segaran Pool in Trowulan, Mojokerto is believed to be an ancient pool since the Majapahit kingdom time. This pool was believed to be used as a place to welcome the royal guests at the time.
According to the folklore, the king of Majapahit will throw his golden plate after having dinner with their guests into this pool just to show off how well their life were. This pool has never been dried out even in the worse time of summer.
It has been a big question for the local community since this 375 x 173 meters pool has never been deal with such issue before. But this riddle came up with answer, the dry pool show its surface and there was only mud and lump around the pool and there were no gold plates found.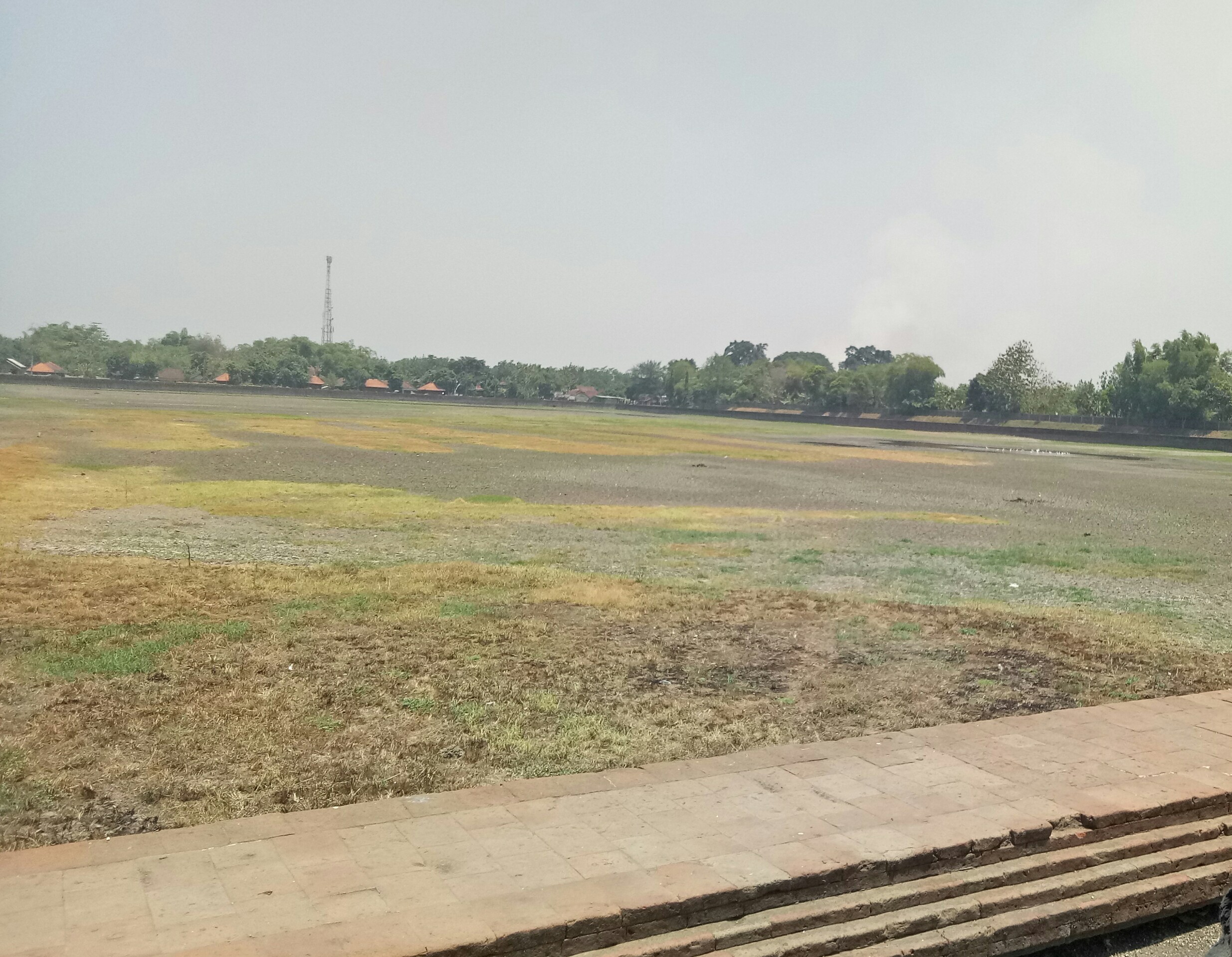 "Anyway it was just a folklore, nobody will throw his Golden plate into a pool and let it stay there for a long time. The local community must have been all rich by now if somebody did it," the pool caretaker, Adi Waluyo said.
Still according to him, the pool has reached it worse condition since the last three months. The drought has been stated as the main cause for the issue.
According to the local archeologist, Wicaksono Dwi Nugroho, the Segaran Pool or Kolam Segaran Mojokerto will usually be flooded back with water in the middle of Januari to February during the rainy season. (*)